Get to know the medical and administration team at South View Partnership.
Our mission is to provide an excellent, high quality health experience for all our patients.
Our team are fully trained and compliant with NHS confidentiality policies and all mandatory training; we regularly run in-house team based training to improve our service to our patient population.
See the following article from South East London Integrated Care Board regarding the make up of Primary care Teams Bromley Meet Your Bromley GP practice team
Please also see the following link regarding how your local pharmacist can help you NHS-SEL Bromley See Your Pharmacist
Doctors
GP Partners
Dr Emma Ryan (F)
GP Partner

MB BS (London 1999) MRCPCH MRCGP DPD DI
Dr Jon Doyle (M)
GP Partner

MB BS (London 2005) BSc (Hons) DRCOG FRCGP PG Cert TPC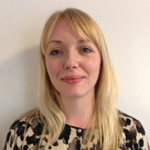 Dr Kelly O'Loughlin (F)
GP Partner

MB ChB (Liverpool 2005) MRCGP DRCOG
---
GPs, Salaried GPs and GP Registrars
Dr Adam Bentley (M)
MB BS (London 1998)
Dr Olivia Cowen (F)
MBChB (Birmingham 2009) DFSRH MRCGP

Dr Eve Cooper (F)
MBBS (London 2011)

Dr Kristina Nanthagopan (F)
MBBS (London 2013) BSc (Hons) MRCGP

Dr Priyangha Thayalacumar (F)
MBBS (London 2016)

Dr Claire Hucker (F)
MBBS (Newcastle 1999) MRCGP DCH

Dr Saloni Saxena (F)
MBBS (Saurashtra 2006) MRCGP DRCOG DFSRH

Dr Saba Alam (F)
GP Registrar
Nursing Team
Practice Nurse
Jayne Spooner
Practice Nurse

RGN

Monica Iellem
Practice Nurse

RGN
---
Health Care Assistants
Our Health Care Assistants (HCA's) work under the supervision of our Practice Nurses to provide care to patients needing a variety of physical tests and other aspects of care to support the management on long-term conditions.
We do not currently have any health care assistants working at the practice.
Practice Team
Practice Management
Nina Jenkins
Practice Manager
Jo Warren
Assistant Practice Manager

Philippa Hutchison
Reception Supervisor
Our Team has Grown
Your GP practice is open and here for you and your family.
In order to provide the right care at the right time, all GP practices are changing how they work; in a GP practice you will now find a wider team of specialists and professionals working together to help and care for you.
The larger practice team is designed to best manage the very busy workload and the range of health needs that people have.
You may get referred to the most appropriate member of the team to provide the support you need.